Kitchen Renovation Prices depends on the space size, the selected material, customization level required. Prices ranges from basic renovation of 10k AED to Ultra luxurious from 200k AED . The renovation will take between 2 and 3 weeks. In the following sections you go through various proposed pricing plans for your renovation demands with each meet your budget.
Economy Kitchen Renovation projects on a smaller scale and size, emphasizing cosmetic items. The layout is preserved, and kitchen items are typically refaced, painted, and upgraded with new door handles, countertops, light fixtures, or flooring. An economy kitchen renovation can expedite home selling.
A contemporary kitchen renovation tends to prioritize cosmetic elements. The layout remains unaltered. However, the overall expenditure is higher in comparison to an economy kitchen renovation. This type of renovation involves incorporating modern finishes or elements, such as the addition of a kitchen island, upgrading light fixtures, and installing new tile or vinyl flooring
A Traditional kitchen renovation lies between a modern and luxury remodel. The kitchen's structure remains unchanged, but the design incorporates high-end materials, finishing, flooring, and lighting options. In essence, it offers homeowners the ultimate dream kitchen without any structural alterations.
A luxury kitchen renovation entails structural changes. The kitchen is fully or partly remodeled, incorporating upscale materials, finishes, fixtures, flooring, and other elements. This is the most drastic renovation option. Such renovations are often showcased on television design shows, a luxurious kitchen is almost always the centerpiece of a luxurious property.
Kitchen Renovation Material Visualizer
Luxurious & Bespoke Collection
Kitchen Interior Works in Dubai
Testimonials

FAQ
Renovation Time

Kitchen Theme Selection with the help of our Kitchen Visualizer.
Kitchen Layout Selection
Kitchen Worktop Material Selection
Sink & Tap Selection
Appliances Selection
Technical Work.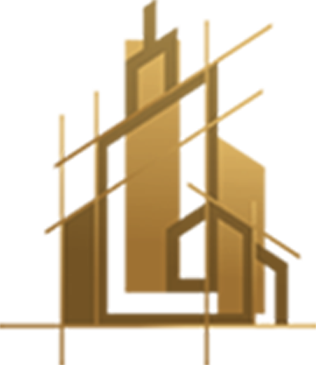 INTERIORS & DECORATION SOLUTIONS
YOU DREAM, We DESIGN, FITOUT, FURNISH & RENOVATION.
SAMO Design is a leading decoration & interior company in Dubai that provides a massive range of designing services for COMMERCIAL, RESIDENTIAL, INSTITUTIONAL, AND OTHER ARCHITECTURAL PROJECTS. We have a team of highly professionals Interior Design Dubai service, decorators, fabricators, and executors that deliver a high-quality project and support each step. We provide our clients with outstanding services from the stage of Conceptualization until Completion of the project and handover.
Interior & Decoration Design

Residential Interior Design

Commercial Interior Design
All commercial and residential properties need to maintain a certain level of interior design to appeal to customers, business partners, and employees. Good quality interior design can make a huge difference in how people feel about a space. There are many different aspects to interior design, from decoration to fit out services and renovation. A good interior designer will be able to help you create a space that is both stylish and functional.
Our Core Values
Informed Decision

Get detailed information you need to confidently choose our interior works service. We offer expert advice and reliable solutions.

Transparency

Transform your space with our transparent pricing and exceptional interior work services. No surprises or hidden fees.

Skilled Team

Experience exceptional craftsmanship and attention to detail with our skilled team who specializes in interior works services.

Quality Finishing

Get professional interior works services with impeccable finishing to elevate the look and feel of your space.

After Service Care

Our commitment to after service care sets us apart. Trust in our team to provide personalized assistance when you need it most.